The Weston mock trial team, from left, Brendan Moore, Max Chayet, Carolyne Zech, Matt Sydney, Owen Tanzer, Abby Glassberg, Jane Burdette, James Joyce, and Beck Reiferson. — Tara Tanzer photo The Weston High School mock trial team beat Ridgefield ...
Redding resident Derek Piotr performs experimental music. Some songwriters create safe music they know will be popular with ...
Easton police are swapping their guns out for the Glock 19. Easton police will be replacing their current ...
WGTV Channel 79, Weston's government access channel, has daily showings of recent Weston governmental and board meetings as well as community events. Current broadcast listing of local events on WGTV Channel 79: Board of Finance Jan. 24 meeting, 9 a.m. LWV Speak Up, Feb. 3, 10 a.m. Board of Selectmen Feb. 12 meeting, noon. Board of Selectmen Feb. 20 meeting, 2 p.m. Conservation Commission Feb. 22 (Dog Park Public Hearing), ...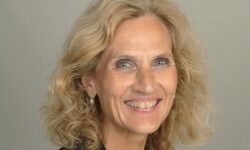 Sponsored Content: Anda Cumings, owner of A.E. Cumings CPA, specializes in tax preparation, accounting for ...
To the Editor: At first I thought our paper had jumped to April 1 when ...
Sign up for our Online Today email newsletter ➡
The list is growing! Join the hundreds of Easton, Redding and Weston residents who already receive our daily newsletter. You'll get the latest news, sports, events, features and much more delivered daily to your inbox from Aspetuck News.