Local artists are invited to submit their works for a juried art show. The Rowayton Arts Center, which features art by local Fairfield County artists, is holding an open call for its 2018 spring juried exhibition. There will be ...
Cast members from WHS Company rehearse songs from South Pacific, their spring musical slated for March 23-25. — ...
WGTV Channel 79, Weston's government access channel, has daily showings of recent Weston governmental and board meetings as ...
To the Editor: This week, appropriately in conjunction with Valentine's Day, the Mark Twain Library is celebrating Staff Appreciation Week. Hosted by the board of trustees, it's an opportunity for the users of our town treasure to thank the staff for their tireless work at making it as perfect as possible for the patrons. Please stop in and thank your librarian (there is a seven-day supply of chocolate kisses on ...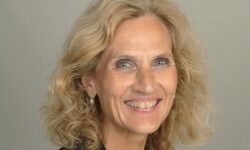 Sponsored Content: Anda Cumings, owner of A.E. Cumings CPA, specializes in tax preparation, accounting for ...
To the Editor: At first I thought our paper had jumped to April 1 when ...
Sign up for our Online Today email newsletter ➡
The list is growing! Join the hundreds of Easton, Redding and Weston residents who already receive our daily newsletter. You'll get the latest news, sports, events, features and much more delivered daily to your inbox from Aspetuck News.