In a split vote, the Easton Board of Selectmen did not reappoint a Parks and Recreation Commission member and instead named a different person to the position. Robert Klem, who wasn't reappointed, said he was unhappy with the decision. ...
Easton Tuesday, Feb. 27, 7:30 p.m., Conservation Commission/Inland Wetlands, Town Hall Conference Room A. Redding Thursday, Feb. 22, ...
There are a number of upcoming classes and events at the Easton Public Library. Easton Public Library schedule ...
The Congregational Church of Easton The Congregational Church of Easton has postponed the Game Day planned for Saturday, Feb. 24. The event will be rescheduled later this year.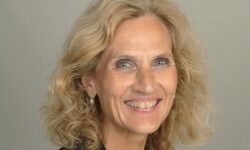 Sponsored Content: Anda Cumings, owner of A.E. Cumings CPA, specializes in tax preparation, accounting for ...
To the Editor: At first I thought our paper had jumped to April 1 when ...
Sign up for our Online Today email newsletter ➡
The list is growing! Join the hundreds of Easton, Redding and Weston residents who already receive our daily newsletter. You'll get the latest news, sports, events, features and much more delivered daily to your inbox from Aspetuck News.