The Weston 12U Little League team giving back as part of their success this summer.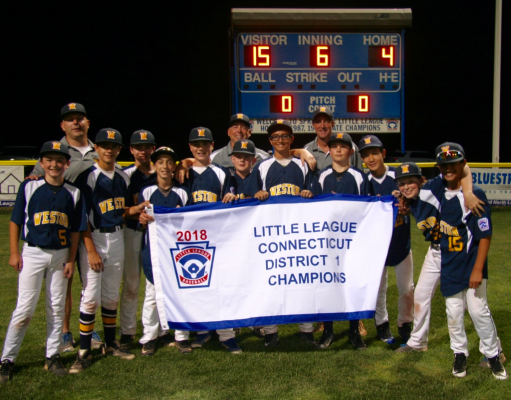 For every home run the team hits, the team families will be donating a minimum of $100 to the A.J. Cina Memorial Fund — in memory of A.J. Cina. All dollar amounts that the team donates will be matched by a private donation.
"I know A.J. is loving how Weston is winning. A.J. will be at the games in spirit. Thank you for helping to make the world a little better place in A.J.'s memory and through your team's success." said Joe Cina, of The A.J. Cina Memorial Fund.
Weston faces Fairfield American tonight at Scalzi Park in Stamford at 7.
Weston team members are: Timmy and Michael Amato, Emmet Arees, Dillion Delaney, Aidan Forrest, Ben Landesman, Colby Lintell, Kieran McGuire, Stephen Polizzi, Zach Selden and Jake Weissman.
For more information on the A.J. Cina Memorial Fund, click here.