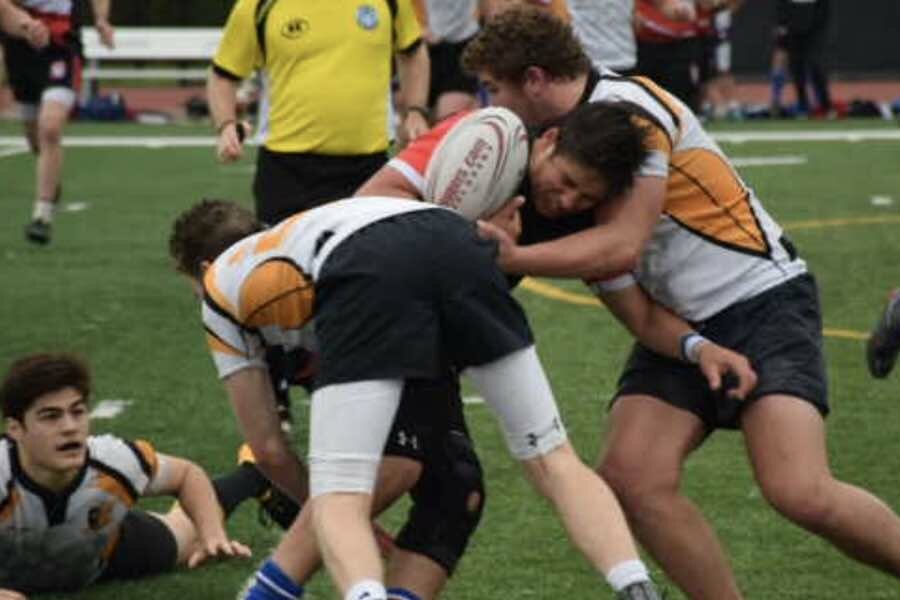 The Redding-based Aspetuck Valley Rugby Club varsity team has achieved a program milestone as the team is making its first-ever appearance at the National High School Rugby Championships this week in Kansas City, Mo.
Aspetuck is one of only 24 schools or clubs in the country to receive an invitation to the tournament, which takes place May 17-19.
The team is comprised of players from multiple area towns, including several local high school students: Luke Davies, Jesse Hirtenstein, Patrick Stack (captain) and Alexander Milne from Weston; Jack Preston and Gunnar Desantis from Redding; and James Porter from Easton.
Other towns represented on the 29-man roster are Wilton, Shelton, Ridgefield, Monroe, Milford, Stratford, New Fairfield, Middlebury, Hamden, West Haven, and Oxford. There are also six players from Hopewell Junction, N.Y., and one player from Wappingers Falls, N.Y.
The program is open to players who attend schools without an active rugby program.
The club was started in 2012, and practices at Joel Barlow High School.
Last season, AVRC went undefeated during the season before routing West Hartford for the Division 2 state championship. It has moved up to the top division this year and continues to find success.
The varsity team's highlight of this season, so far, was a fourth-place showing at the 2018 Gonzaga Rugby Classic, one of the premier tourneys in the country, which included a 19-19 tie against traditional state power Greenwich in the third-place match.
The program now features youth teams at the U10, U12 and U14 levels, and high school teams at the U16 and U18 levels. The season starts mid-March and ends early June.
For more information, click here.
AVRC varsity roster
Weston: Luke Davies, Jesse Hirtenstein, Patrick Stack, Alexander Milne;
Easton: James Porter;
Redding: Jack Preston, Gunnar Desantis;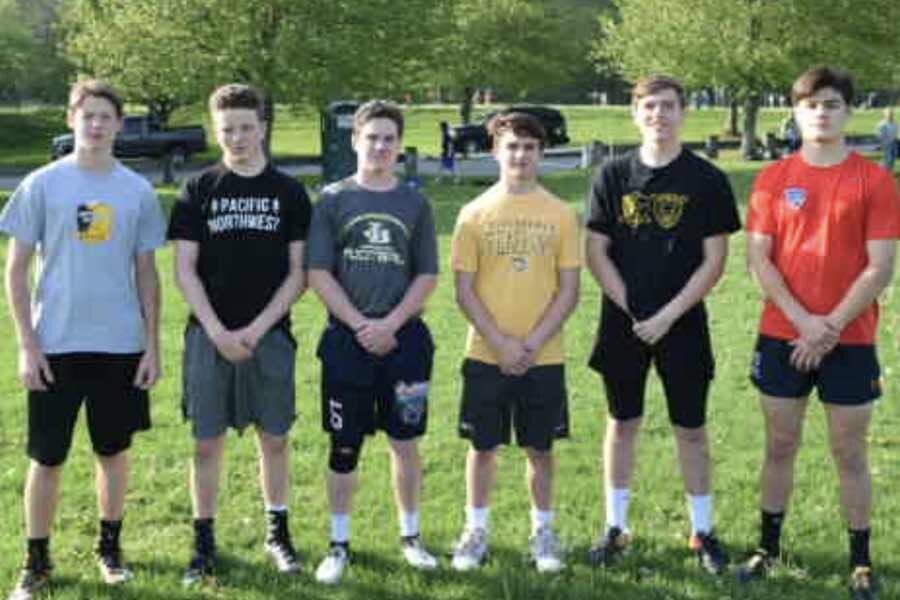 Wilton: Jacob Robb, Stephen Kendra;
Shelton: Shawn Nitsche, Matthew Weiner, Raymond Weiner;
Ridgefield: Matthew Masi;
Monroe: Joseph Coscia, Mate Kvirkashvili;
Milford: Noah Jones;
Stratford: Joshua Lisi;
New Fairfield: Max Bournos;
Middlebury: Jeffrey Greenhouse;
Hamden: Nehemiah Harris;
West Haven: Pearson Hill;
Oxford: Robert Sergiyenko;
Hopewell Junction, N.Y.: Ryan Bahret, George Halkais, Kyle Quinn, Michael Walsh, Derek White;
Wappingers Falls, N.Y.: Michael Consiglio.