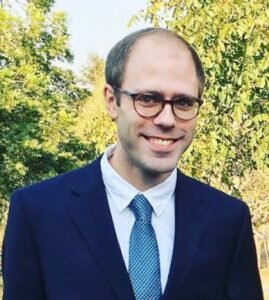 Morgan James Pinter, 28, passed away Tuesday, April 10, 2018 in New York City.
Born February 21, 1990, in Danbury, Connecticut, he was the son of Mark Pinter of San Diego, CA and Colleen Zenk of New York, NY and Naples, FL.
Morgan graduated from Joel Barlow High School in Redding, Connecticut where he was the captain of the cross country and tennis teams. He attended Lafayette College in Easton, Pennsylvania where he received his degree in Philosophy and English. At Lafayette, he was a member of the Delta Kappa Epsilon fraternity and was the Music Director of the college's A Capella group The Lafayette Chorduroys.
He is survived by his longtime girlfriend Becky Mann of Westport, CT, his sisters Georgia Pinter of San Diego, CA, Kelsey Crouch of New York, NY, Hannah Pinter of Los Angeles, CA, and Esmé Pinter of Encinitas, CA. He is also survived by his sister Siri Daly and her husband Carson Daly of Manhasset, NY, his brother Dylan Pinter and his wife Jessica Chazen-Pinter of New York, NY, and his 3 nieces (Etta, London and Ruby) and 2 nephews (Jackson and Henry) who Morgan adored.
A private memorial was held for immediate family.