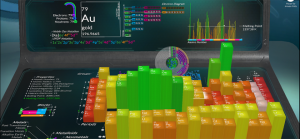 Patrons at Easton Public Library now have access to two new databases from Gale — Legal Forms and Testing & Education Reference Center (TERC).
Both databases are available via on the library's website, eastonlibrary.org, in the Digital Library section, under the Digital Resources tab.
Gale Legal Forms offers a large online collection of authentic legal documents in a wide range of topics that are continually updated to reflect the latest laws. The database also provides legal definitions, an attorney directory, and a collection of legal questions and answers. Patrons can simply locate the appropriate form that's needed by using the links on the website, download the form, and plug in their information.
Gale's Testing & Education Reference Center is an online resource that provides a wide range of tools for patrons seeking information on higher education and a new career. The database offers standardized test preparation, research for undergraduate and graduate programs, and information on finding tuition assistance and career exploration. Library patrons can pursue new career paths with test prep assistance for career certification exams and gain advice on résumés, cover letters, interviewing, and networking. There will be an information session about this database sometime in the fall.
"We're so glad to be able to offer this database for our high school patrons and parents. Gale provides so many helpful tools for test prep, college planning and more that will help students on their path to college," said Library Director Lynn Zaffino.
For more information, stop in for a demonstration, or contact Shannon Bruchal at 203-261-0134, or by email at [email protected]