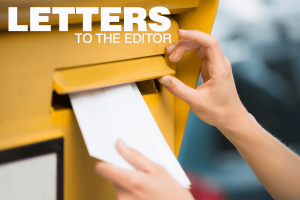 To the Editor:
This is regarding the story that Weston has entered a deal to buy electricity from a solar farm.
The last time Weston got involved in discussions with a solar energy company, the deal faltered, the vendor sued, and the town paid an expensive settlement, plus legal fees.
This time it's a much bigger deal, and the vendor — which is headed by an attorney — has a history of filing lawsuits against governments. To see what I mean, Google the following words together: Allco, Lawsuit.
You will find quite a number of lawsuits involving Allco and its founder, Thomas Melone Esq. According to the Hartford Courant, Allco has filed suits against the states of Connecticut, California, Massachusetts, and Vermont. See courant.com/business/hc-connecticut-clean-energy-lawsuit-allco-story.html.
Mr. Melone has even personally sued to prevent the construction of a wind energy farm off the Massachusetts coast that would interfere with the views from his $15-million beach house.
You might say the company is better known for filing lawsuits than it is for producing green energy.
I sure hope the selectmen's budget has a lot in reserve for future legal fees and settlements relating to this deal.
Peter Blau
Lyons Plain Road, Weston