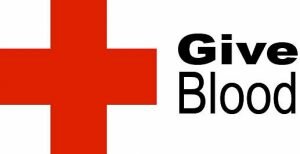 An emergency blood shortage is prompting the American Red Cross to issue an urgent call for eligible donors of all blood types – especially type O.
The Red Cross has escalated its call for blood and platelet donors after a difficult Independence Day week for donations.
The need is especially critical for type O blood donors. Type O is the most in-demand blood type and often the first to be depleted from hospital shelves during a shortage. Type O negative is the universal blood type and what emergency room personnel reach for when there is no time to determine the blood type of patients in the most serious situations. Type O positive is the most common blood type and can be transfused to Rh-positive patients of any blood type.
How to help
There will be a blood drive on Tuesday, July 24, at First Church of Christ, Congregational, 25 Cross Highway in Redding from 12:45 p.m. to 6 p.m.
To schedule an appointment to donate, use the free Red Cross Blood Donor App, visit RedCrossBlood.org or call 1-800-RED CROSS (1-800-733-2767).