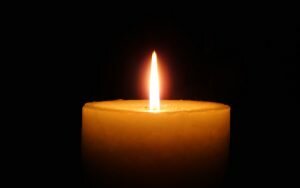 Perry C. Wilson, age 89, of Redding, passed away peacefully on March 9th, 2018, at Stamford hospital. He was the widower of Joan C. Wilson.
Born in Cambridge, Mass. on April 3, 1928, he was the son of the late Perry Wilson and Ellen Wooldridge Wilson. Perry's sister, Florence Beesley, preceded him in death.
Perry enlisted in the United States Navy at the age of 16 during World War II. He served in naval aviation in the pacific theater. Upon completion of his military service, Perry attended college and obtained a degree in engineering from Boston University. Perry's employment history included Northeast Airlines before an outstanding 34-year career with Pan American World Airlines as a flight engineer.
Perry's two greatest loves were building/repairing anything: airplanes, cars, boats, anything with an engine. His second was being on the water in any type of vessel.
Perry is survived by his companion of many years and sail-mate Carolyn Harriman, daughters Pati Long (Bill Long) and Karen Wilson (Bonnie Buckingham), his son Perry Wilson (Tina Lum), his granddaughters Sarah Long (Miguel Camelo), Jessica Long (Julien Wilson) and Avery Johnson. Perry is also survived by numerous cousins and nephews in Canada and the US.
A Funeral Service will be held on Monday, March 19, 2018 at 11:00 a.m. at Christ Church Episcopal, 184 Cross Highway, Redding. Interment will follow in Redding Ridge Cemetery. Friends may greet the family on Sunday, March 18, 2018 from 3:00 p.m. to 6:00 p.m. at the Bouton Funeral Home, 31 West Church Street, Georgetown.
In lieu of flowers donations may be made to a charity of your choice.
To offer online condolences please visit www.boutonfuneralhome.com.