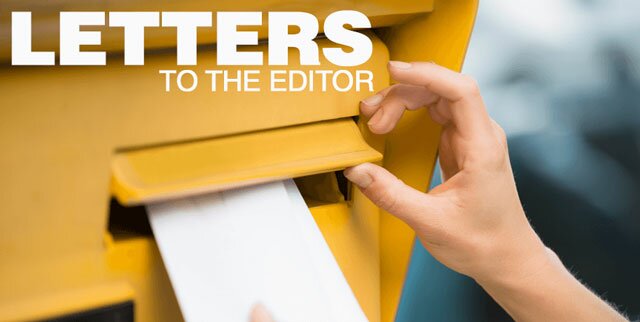 Gun deaths are heartbreaking
To the Editor:
It is reprehensible that Congress continues to take a defeatist, NRA-approved approach to reasonable gun control despite the onslaught of shootings in our country's schools and public places. Two of the letters in response to Selectman Lessler's proposal of a gun safety ordinance in Easton (for which I am grateful) similarly observed that increased regulations "will do little to keep anyone intent on harm from committing an atrocity." Statistics from studies by the Harvard School of Public Health's Injury Control Center and Boston University's School of Public Health contradict this, as do statistics from other countries that have taken such measures.
Another opponent's letter stated, "there is no evidence" that "the use of firearms by individuals not properly trained or qualified endangers our safety." However, a third writer's discovery of a bullet lodged in the headboard of her bed qualifies as evidence in my book. As does the death of my former student, shot in the face by a friend while the two played with a parent's gun. As do the shootings in Sandy Hook, Parkland, Las Vegas, Orlando, etc. …
It is stunning, heart-breaking, that the slaughter of six-year-old children and their teachers in a neighboring town started a spike in gun purchases rather than vigorous research, tighter background checks, and limits on semi-automatic weapons and ammo. Instead, all of those have been curtailed.
While writing the Second Amendment, the 18th century authors had muskets in mind, not assault weapons. But the gun industry, fronted by the NRA, has a powerful and well-funded lobby making sure their interests are safe. Safety for the rest of us, our children, and grandchildren? Not so much. Obviously access to any gun, anytime, anywhere, means more to them than we do. Shame.
Lea Sylvestro
Beers Road, Easton
Firearms ordinance won't prevent gun rights
To the Editor:
I am writing in support of the proposed Firearm Ordinance in Easton. The proposed ordinance does not say you can't own a properly registered gun in Easton, or that you can't carry or use a properly registered gun in a legitimate manner to defend yourself. This proposal is reasonable, and a common sense measure in Easton to limit the use of guns in public places or near single-family homes.
A few years back, my next door neighbor was using his backyard (right behind my house) for target practice with an assault weapon. It was a Saturday evening around 6 p.m. in the summer. We were sitting on our back deck and the noise was absolutely deafening. Was it neighborly? No. Was it perfectly legal? Yes.
One element of the proposal is "No firearms on town property or in town buildings — leased or owned." Why would we be against this provision? We've already approved resource officers in our schools now. Are we against this additional level of protection for our kids and teachers?
Unintended and undesirable consequences such as a possible noise ordinance?
People move to Easton because of the rural character of the town. We always say we want to preserve the rural character and peaceful atmosphere in Easton. How is this ordinance, in terms of limiting noise in town not in line with what most want and the main reason they live here?
Further, for those who have been in town for a while, I believe a noise ordinance was proposed years ago and soundly defeated at a Town Meeting. Is this possibly an unnecessary burden on the police department? I think this is part of their job description to keep the town safe. I think this proposal is reasonable and does nothing to restrict one's Second Amendment rights to gun ownership.
David Katz
Lantern Hill Road, Easton