To the Editor: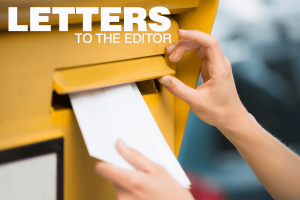 As a 20-year Easton homeowner whose children have participated in various Park and Recreation programs, I have been concerned by the recent creation of the Board of Selectmen Park and Recreation Department Review subcommittee by Easton's First Selectman Adam Dunsby.
Dunsby is also representative of the 135th Congressional District of Easton, Redding and Weston.
My concerns of the actual first selectman's statutory roles and responsibilities (state statute 7-12a) were presented at the "subcommittee" meetings.
I requested this be added to the Dec. 11 Park and Recreation Commission meeting minutes.
CGA  Statute Sec. 7-12a. First selectman to be chief executive officer and ex-officio member of town boards, commissions and committees. Unless otherwise provided by law, the first selectman, in each town for which its board of selectmen is the executive authority, shall be the chief executive officer of such town and shall be an ex-officio member, without vote, of all town boards, commissions and committees; provided nothing herein shall be construed to affect any special act which gives the first selectman the power to vote on such boards, commissions and committees.
Dunsby created this "subcommittee," holding meetings, chairing and creating recommendations, and also without regard he took the "subcommittee" recommendations to the Board of Finance meeting. These recommendations also were provided for an inaccurate Park and Recreation piece in last week's Courier.
Our selectmen need to follow state statutes and ordinances. Duties are statutorily defined. No power exists in the "subcommittee"; the Park and Recreation Commission has the power.   
Additionally, I filed a complaint with the Easton Ethics Board regarding Dunsby and the "subcommittee," regarding his evident conflict of interest, though the board found no "probable cause."  Also, Dunsby removed postcards warning of Town Meetings to all residents. This prevented roughly one-third of our residents, seniors, from being warned for the town meeting and budget vote.
I ask you to review all the points you believe to be important to the Park and Recreation Department, recommendation or not, and improve Park and Recreation for the future of our town.
— Excerpts of my public comment during Park and Recreation Commission meeting of Dec. 11.
Anne Manusky
Morning Glory Drive