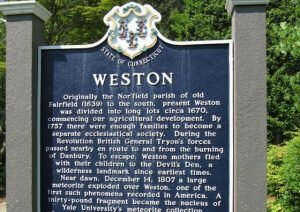 A Special Town Meeting in Redding in regard to the vote on a fracking waste ban scheduled for Monday, Jan. 8, was canceled due to weather and a fire detection problem at Redding Town Hall.
The meeting had not been rescheduled as of press time.
For updates and more information, visit the Redding Town Hall website.
Jen Siskind, local coordinator of Food & Water Watch, will be giving a presentation about fracking waste at the Weston Board of Selectmen meeting on Thursday, Jan. 18, at 7:30 p.m. at Weston Town Hall. This meeting was rescheduled from Thursday, Jan. 4, due to snow.