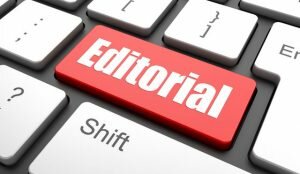 An ounce of prevention is worth a pound of cure. That old saying means that a little precaution before a crisis occurs is preferable to a lot of fixing up afterward.
That's what appears to be the case in the Christopher Barlow matter. The former Easton volunteer EMT faces a dizzying array of charges in Connecticut and Massachusetts, including unlawful possession of firearms and incendiary devices, impersonating a law enforcement officer, setting up a camera in the EMS bathroom, and photographing patients in an ambulance.
But thanks to prompt action by Easton EMS, the Easton Police Department, and other law enforcement agencies, Barlow was apprehended before he took any further steps.
We don't know what Barlow had in mind by stockpiling weapons and the components to make explosive devices, but as Easton police Sgt. Jonathan Arnold said, "There is no reason a regular citizen should have this. He was well on his way to doing something with it."
Easton public safety officials are to be commended for their quick response after Barlow raised their suspicions. Easton EMS promptly performed an internal investigation and the Easton Police Department alerted police in Barlow's hometown in Massachusetts, which resulted in his arrest.
We rarely hear about tragedies that are prevented. These things don't usually get headlines because the potential tragedy is unknown or was thwarted.
But what we do read about, way too much, are the reports of senseless shootings and attacks at our schools and other public places. As the loss of innocent lives keeps growing, we find ourselves as a nation frequently devastated and in mourning.
In the Barlow case, Easton EMS and the Easton Police Department have provided us with much more than an ounce of prevention. Their sharp attentiveness is worth tons of cure.