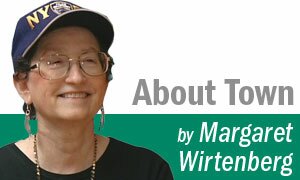 Now it is officially summer. Summer is the season for outdoor activities, especially for children.  At least there is one thing that has not changed over the years.
Nothing much happens in Weston in July and August. This has been a basic truth for so long that those of us who try to keep our fingers on the pulse of government sometimes get worried. Weston barely seems to have a pulse in these months.
However, this summer promises to provide some free entertainment on the political front.  Thanks to eager politicians seeking to replace Gov. Malloy we will soon be entertained with political primaries.
Weston voters belonging to either of the two major parties will be able to vote for their candidate of choice at the Weston Middle School gym on Aug. 14, between 6 a.m. and 8 p.m. Unaffiliated voters, numbering 2,329 in Weston as of April 18 of this year, do not take part. Absentee ballots will be available starting on July 24, according to the secretary of the state's website.
Five Republicans and two Democrats are running for the top job. Those of us who have been following Connecticut's fiscal crisis may wonder why anyone would seek the office.
You are probably familiar with at least some of the candidates, if only because six of the seven are from Fairfield County.
If you are a Democrat you get to choose between Ned Lamont of Greenwich and Joe Ganim of Bridgeport. Both are self-funding their campaigns, although for different reasons. Mr. Lamont's name recognition is contributed to by two primaries in which he has run in the past.
The first was against then sitting Sen. Joe Lieberman. Lamont won the primary, but lost on Election Day to Sen. Lieberman who ran as a third party candidate. Then Mr. Lamont ran against Dan Malloy for the nomination for governor — and lost.
Mayor Ganim personifies the "Second Chance Society" much touted by the governor. As most will recall he was re-elected as mayor of Bridgeport following imprisonment for seven years for malfeasance while in office.
So the Democratic candidates come from places in Fairfield County that differ widely, both geographically and demographically. With 2,279 Democrats registered in Weston as of the aforementioned date in April, how many will vote on Aug. 14?
Republicans potentially have three candidates using Citizens' Election Program funding. Two of them ignored their party's convention and are self-funders. Three have no governmental experience but claim to have the answer to reviving our state's economy. The other two are local leaders with governmental credentials.
On Aug. 14, Weston's Republicans, 1,710 of them as of April 18, will thus be presented with a particularly diverse set of choices.
The Republicans have debated a few times, and you can watch four of the five go at it here:  https://youtu.be/56hMDwTaTW8.
"About Town" is also a television program. It appears on Fridays at 5:30 p.m. and Saturdays at 10 p.m. on Cablevision Channel 88 (Public Access). Or see it at www.aboutweston.com.