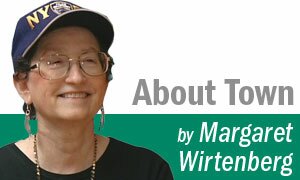 It's oxymoron time in Hartford once again. Or perhaps not, hopefully. "Pension sustainability" is the focus of the latest entity created by the Connecticut General Assembly.
The earlier "Fiscal Stability and Economic Growth Commission" laid out the state's financial problems and suggested solutions. It was such a great plan that no one liked it. Depending on one's gastronomic preferences, some might have likened it to having to eat your vegetables.
The membership of that commission came mainly from academe and business, plus a former co-chairman of the Spending Cap Commission.
But now we have a commission appointed to focus on a specific aspect of Connecticut's short- and long-term fiscal problems. Really.
This time, the charge is limited. Particularly notable among the commission's responsibilities is development of recommendations on the appropriateness of placing state assets in a trust, and maximizing those assets for the sole benefit of the state pension system.
One of the best things about the new commission, in my opinion, is its membership. Rep. Jonathan Steinberg of Westport is chairman — Steinberg, of the deciding "no" vote that shot down the Spending Cap Commission's gaggle of loose ideas. There was a lack of coherence in the approaches and policies provided in their report, as far as I could see. And no silver bullet.
I was delighted to see the membership of the new commission also includes Mike Imber of Weston. When introductions were made at the commission's recent organizational meeting, those of us who didn't already know learned that he is a specialist in state, county and local fiscal crises. He asked the best initial questions.
One question regarded the availability of reliable data. Does a list of state-owned property that is available on the Internet provide the full story? Answer: Not really.
And why not?
Because data comes from a variety of actors. Including departments that deal with state buildings, and those which acquire property for construction projects and have unused parcels left over. Perhaps most problematically, information about property and easements has accumulated over the years that has never been assembled in one place.
The secretary of the state's Office of Policy and Management, Benjamin Barnes, spoke at the commission's recent meeting. He is always frank, but in this case his comments made me feel queasy.
He described what appeared to me to be a vision of shifting assets back and forth from one part of the budget to another. Perhaps taking things off the "books" when practicable. Find out more about the commission at cga.ct.gov/fin/taskforce.
"About Town" is also a television program. It appears on Fridays at 5:30 p.m. and Saturdays at 10 a.m. on Cablevision Channel 88 (Public Access). Or see it at aboutweston.com.